Pictured above: Alex Denehy ('19, South Jefferson)

The first phase of the Jefferson-Lewis BOCES capital project led to an alumni reunion during the summer of 2020. This was not your average class reunion. There was little time to relax and reminisce. These alumni were ready to get to work.
The focus over the summer was modernizing the electrical utilities of BOCES' two technical centers, the Jefferson County ACES Building and the Boak Education Center. Much of the task of upgrading these systems was handled by Electrical Wiring Technology graduates of both the Bohlen and Sackett Technical Centers.
The four main electrical contractors hired for the project were Nytric, J&R Electric, Watson Electric and S&L Electric. Using the pool of local workers made available by IBEW Local 910, a number of BOCES alumni found themselves back on campus, working in the same buildings where they learned their trade not long ago.
"It's different being here as a worker as opposed to a student," says Brian Trickey, a 2009 graduate of Alexandria Central School and project foreman. "I never thought I would be back ten years later working on a project."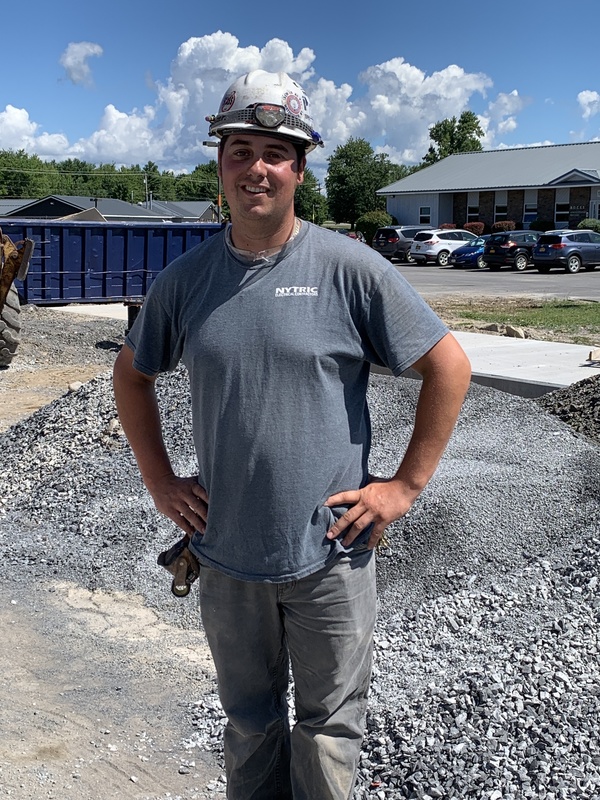 Brian Trickey


Daniel Hess attended BOCES through the Adult Education program in 2014. "It was pretty cool coming back here. I learned a lot in this tech center and it's great to help make improvements for future students."
Daniel Ossont graduated from South Lewis Central School in 1999. He took Electrical Wiring to follow in the footsteps of his father. Daniel credits BOCES for guiding him on a successful career path. "It was a nice head start for my future."
For many of the alumni, returning to work at BOCES meant working alongside their former instructor. James Rehley currently teaches the Electrical Wiring program at Bohlen Tech., but spent many years teaching the same program at the Sackett Center. "I'm so impressed with the work ethic of these guys. Some of my best students were working with me this summer and it's good to see them thrive in this environment."
Mr. Rehley also credits the IBEW Local 910 with being a great partner for BOCES. He says every year, he recommends several of his students to the union for further training. He believes approximately 30 of them completed that training.
The advice of many of these electricians is the same: learn a trade and get your education through BOCES.
"To learn for free while you are in high school and being able to enter the workforce is huge. If it weren't for BOCES, I wouldn't be where I am now," says Trickey.
"The trades are a very good industry to get into. Any trade! There is always going to be a need for these types of skills and people to fill these jobs." according to Jake Zehr, a 2002 graduate of Beaver River Central School.

Jeremy Steen ('05, Adult Education) and Jake Zehr.

Josh Waterman is a 2019 graduate of Indian River Central School and was one of the youngest electricians on the worksite this summer. He called BOCES a great place to learn and get your hands dirty.
"You can enter the workforce and make money without having to worry about college debt." he adds.

Josh Waterman

Work on the capital project is continuing into the fall months and is expected to continue into the next year as well with further improvements planned.
Click here to learn more about the Electrical Wiring program offered at BOCES for high school students. Click here to learn more about the Adult Education program.