Audrey O'Shea's knowledge of computers and electronics is not only being shared inside her BOCES classroom, but now with the whole world thanks to her newly published book: "A Geek Girl's Guide to Electronics and the Internet of Things."
Ms. O'Shea is the instructor of the Electronic & Computer Technology program at the Charles H. Bohlen, Jr. Technical Center. Writing a text book on the world of electronics has been a project goal to coincide with her passion of teaching the subject to young people and others interested in the field.
This marks her third published book, but the first to deal with technology. "I feel that the previous books gave me the courage to write this one," says Ms. O'Shea. "I really hope to write more as part of a Geek Girl series."
Fate played a huge role in the publication of this book. Ms. O'Shea was chatting with a gentleman at a professional conference over a year ago and mentioned to him her idea of writing a text book. That gentleman turned out to be the acquisitions editor for Wiley Publishing, which started the ball rolling for "A Geek Girl's Guide…"
Ms. O'Shea herself came up with the title, hoping that it appeals to the younger demographic she is seeking to target. She says, "I really want to appeal to younger women especially. Hopefully this book will inspire and lead to more women getting into the IT field."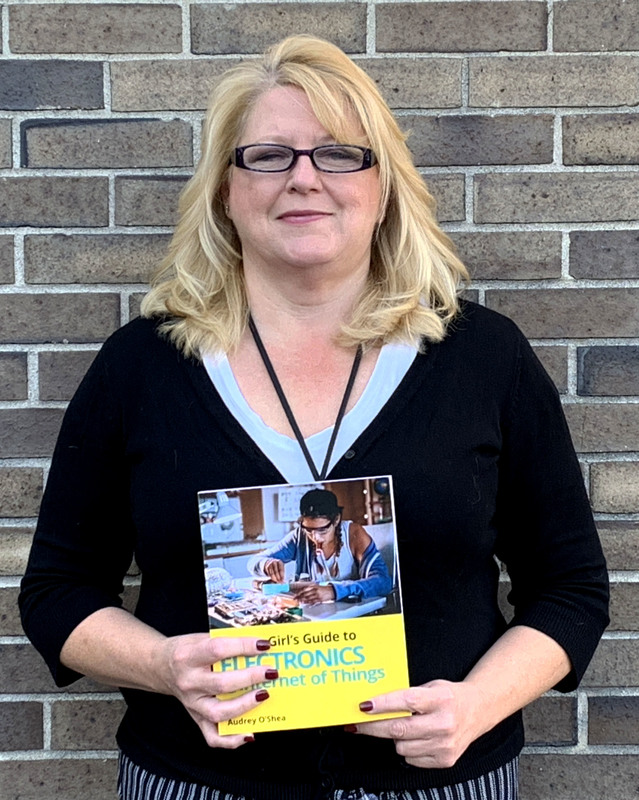 The IT field is an extremely rewarding one for those interested in that career path. Career opportunities include computer programmers, computer systems analysts, network systems administrators and more with salaries that can range from $80,000 to $ 111,000 a year. Many IT jobs can be found anywhere in the country or the world.
"If someone likes to dig in and solve problems, it's a good field to get into", says Ms. O'Shea. "It's challenging and you have to like learning new things because it's always changing."
Each chapter in the book begins with a famous quote or saying meant to inspire the reader to continue on with their challenging path. Ms. O'Shea says she tries to encourage people to move forward and to not be afraid of failure, whether it be the students in her classroom or those reading "A Geek Girl's Guide..."
For more information on the Electronic and Computer Technology program offered at Jefferson-Lewis BOCES, click here.