EDIT MAIN

Bohlen Tech. Center only
Electronics and computers are a part of nearly everything that touches everyone's life. From airplane control towers and medical imaging machines to the grocery store checkout, cell phones, game consoles and everything in between. There is a need for trained professionals to design, maintain and repair those computer systems and electronic devices. Students will enter a high-tech, hands-on world where they will learn about electronic components, circuits, computer-aided design, computer and network systems and robotics.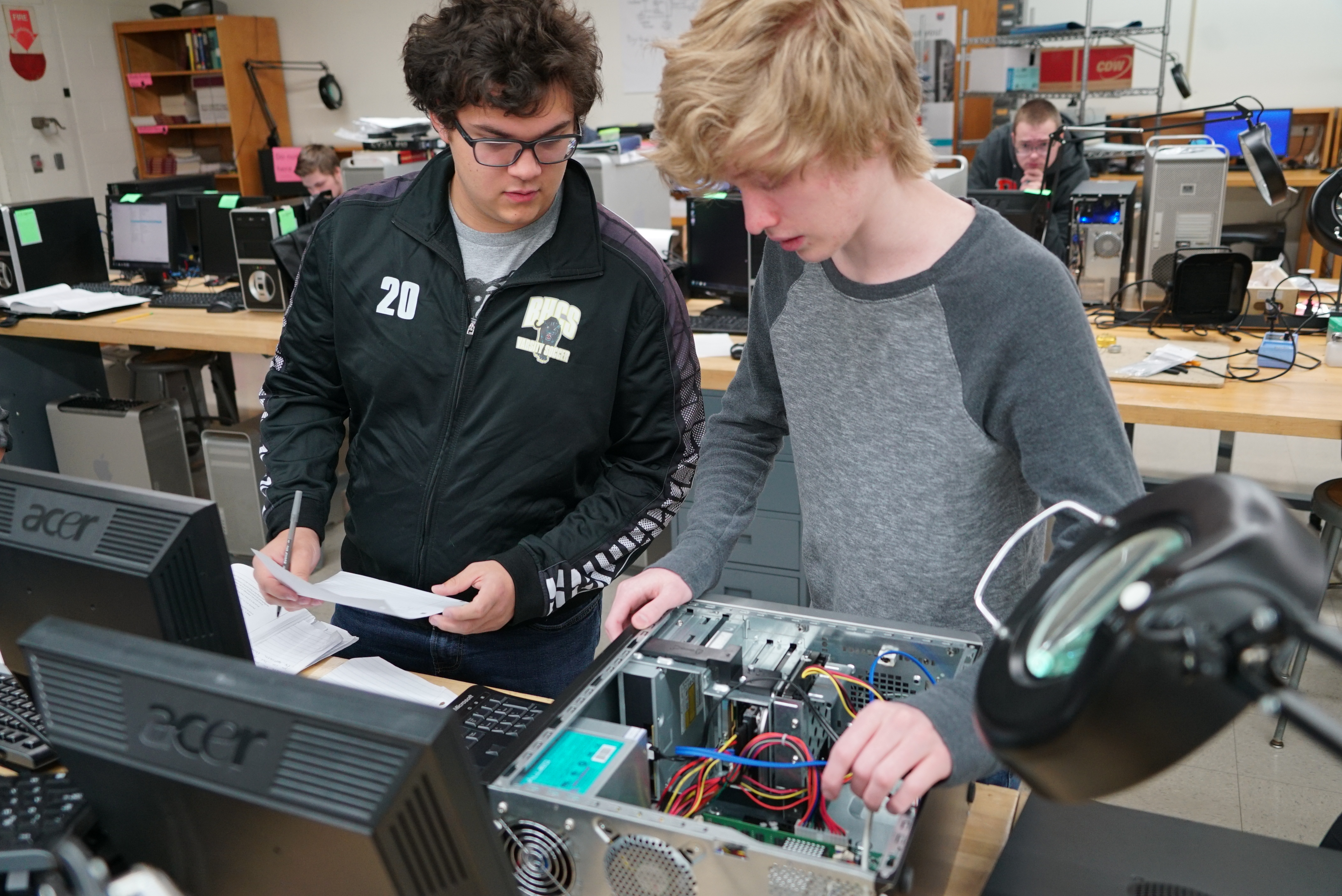 This is a two year, program for high school juniors and seniors. Students will have the opportunity to earn up to four credits per year in CTE or a combination of CTE and integrated academic credit for career and financial management, math and science.
Sample units of study include electronic components, breadboarding and soldering, DC series and parallel circuits, motors and generators, digital logic, computer hardware, computer operating systems, networking, security, optimizing and troubleshooting PC systems.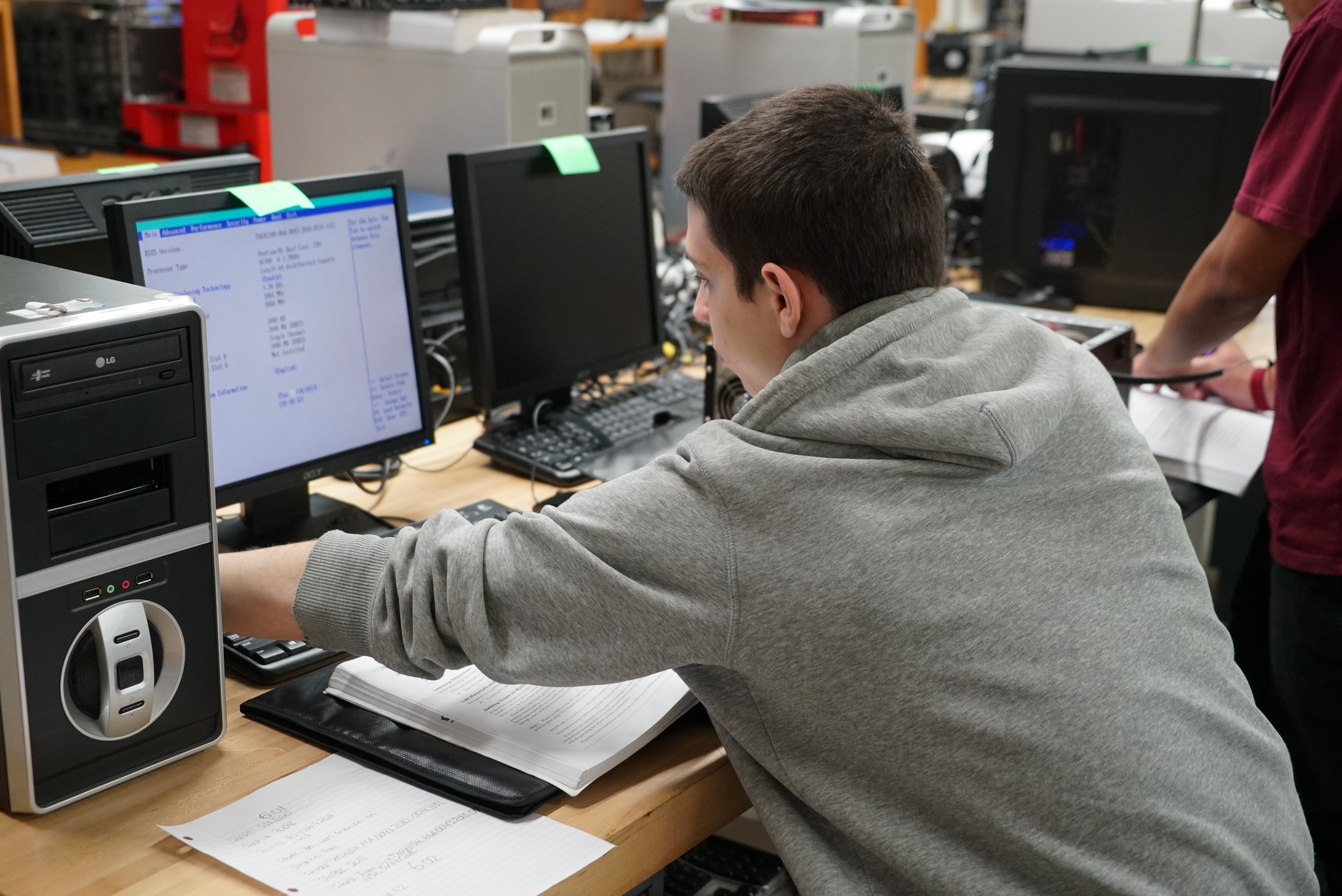 Career opportunities include technical support specialist, field service technician, IT support technician, IT support administrator, electronics technician, bench technician and help desk technician.
We have articulation agreements with Bryant & Stratton College, SUNY Adirondack, SUNY Canton and the New England Institute of Technology. Students can earn 10-hour safety card issued by Occupational Safety and Health Administration (OSHA), Customer Service Specialist or DC Electronics certifications through the Electronics Technicians' Association, and A+ Certified Repair Technician Certification through CompTIA. This certification is required for Dell, Intel and Lenovo service technicians, recognized by the U.S. Department of Defense and held by 900,000 professionals.
Click here to download the program brochure.

Instructor:
Audrey O'Shea aoshea@boces.com