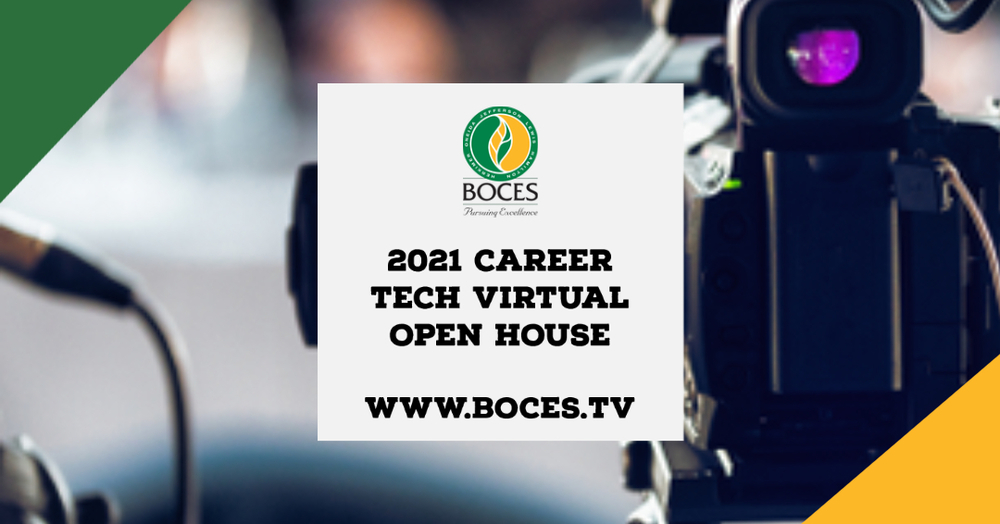 BOCES Hosts Career Tech Virtual Open House
Nathan Lehman
Wednesday, February 03, 2021
Jefferson-Lewis BOCES is inviting local students, parents, community members, business partners and more to visit our two technical centers as part of a Career Tech Virtual Open House that is now available online via www.boces.tv.
This virtual, on-demand event will allow viewers to learn more about the various Career & Technical Education programs that are offered to high school juniors and seniors at both the Charles H. Bohlen, Jr. Technical Center in Watertown and the Howard G. Sackett Technical Center in Glenfield.
In lieu of our traditional open house events, interested parties are being encouraged to visit www.boces.tv and view the CTE program or programs of their choice. Viewers will have the opportunity to meet the instructor, witness students in action, and learn more about the academic and career opportunities available through Career & Technical Education offerings at BOCES. View all of the classes or select specific programs centered on your interest.
To view the Virtual Open House, log onto www.boces.tv and find the Virtual Open House icon on the left side of the screen.
For more information on all of our course offerings in Career & Technical Education, click here.