A sweet surprise greeted participants in this year's BOCES M.A.S.T. (Manufacturing Academy of Science and Technology) Summer Camp in Lowville: maple syrup would be a key component in the problem they would be tasked with solving.
This marked the third year that this summer camp has been held in Lewis County. Students ages 11-14 were invited to attend and took place at the brand new Lewis County Jefferson Community College Educational Center, which will house the BOCES Engineering & Design program beginning in the 2019-20 school year.
Each year, participants are presented with an engineering problem to solve during their two weeks at the camp. This year, the problem involved finding ways to recycle energy sources that are lost in the production of maple syrup inside sugar shacks.
Cornell Cooperative Extension gave a presentation to the students on maple production, as well as providing samples of different maple-based foods that are produced. During a field trip, students also learned more about the history and techniques used in the production of maple syrup while visiting the New York State Maple Museum in Croghan. The campers researched different ideas and their costs. 3D printers and other technology were used in the building of sugar shack prototypes.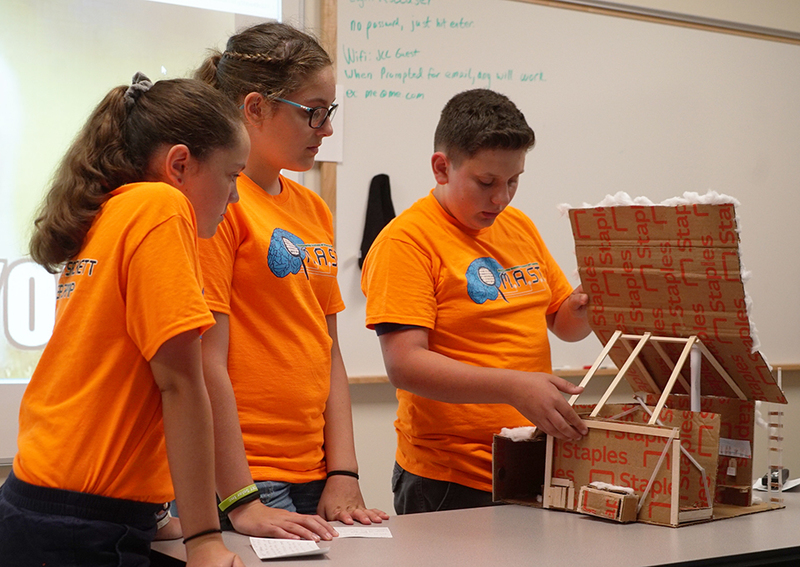 Students show off their sugar shack prototype


The students were broken down into five groups and gave their final presentations on their findings as the camp wrapped up. Most of the groups determined different ways to recycle the steam that is created during the production process. Another came up with a design utilizing solar energy.
Walter Berwick, who taught the camp along with Geoffrey Buckingham and teaches the Engineering and Design program at BOCES, says one of the highlights of the camp is watching the students work together as a team. Many of them had never met each other before.
The 2019 version of the M.A.S.T. camp was provided for, in part, due to a valuable sponsorship by Lewis County. There are plans to hold the camp again next year, where students will be presented with another engineering problem to solve. More information will be made available at www.boces.com during spring 2020.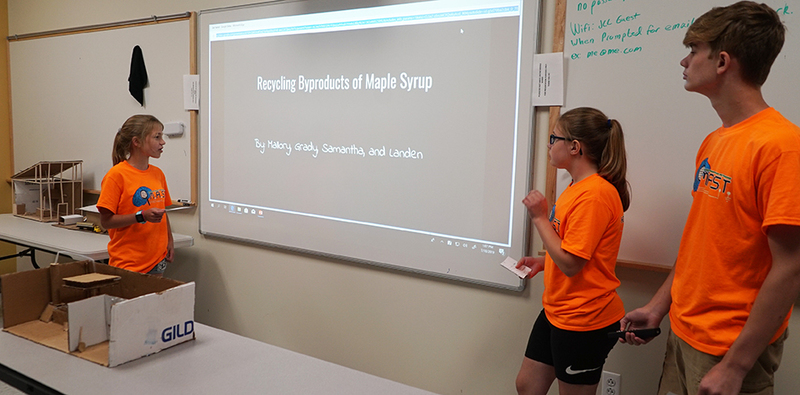 Campers prepare for their presentation