EDIT MAIN
About Special Education (PES)
Programs for Exceptional Students (PES) provides programs and services to students in the community who require specialized or alternative education opportunities. We serve students with a wide range of disabilities in special education classrooms along with additional supplemental services within all 18 of our component districts.
PES has committed and dedicated staff, which takes its responsibilities very seriously in developing new strategies and researching new ideas to meet the unique needs of the local student population, ensuring that all students they interact with has access to an education.
PES has locations at both the Watertown and Glenfield campuses as well as in Lowville and various classrooms throughout the region.
For more information, contact Mike Lively, Director of Programs for Exceptional Students, (315) 779-7100 or (800) 356-4356, mlively@boces.com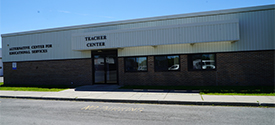 Jefferson County/Watertown ACES is located at our Watertown campus serving students in the Alexandria, Belleville Henderson, Carthage, General Brown, Indian River, LaFargeville, Lyme, Sackets Harbor, South Jefferson, Thousand Islands and Watertown school districts.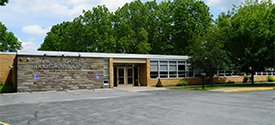 Jack. J. Boak, Jr. Educational Center/Lewis County ACES is located in downtown Lowville, just behind St. Peter's Church. It serves students in the Adirondack, Beaver River, Copenhagen, Inlet, Lowville, South Lewis and Town of Webb School Districts.