EDIT MAIN

Connected learning
Jefferson-Lewis BOCES is pleased to offer many connected learning opportunities for students. Connected learning allows students the ability to take classes online to accrue or recover student credits, while simultaneously working with a NYS Certified teacher.
Another benefit of our Connected Learning Program is our Virtual Field Trip programs and Career Connections. Students are given the opportunity to visit different locations and talk with people at those locations, all while remaining in their classrooms. This allows students the chance to make field trips that might normally be out of reach due to distance and expense.
The PPD Department also offers events and other chances to participate as part of Connected Learning Week held in November. We host over 20 distance learning field trips and other learning opportunities. Click here to view the 2020 Connected Learning Week Catalog.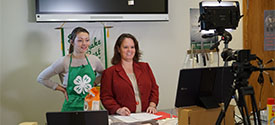 Connected Learning Resources: Taking part in one of our Connected Learning programs? Links and other important resources can be found here.