EDIT MAIN



Sackett Tech. Center Only
For students with a keen curiosity in how engines function, enjoyment of hands-on learning project, and an interest in further developing a foundation of repair skills. This two-year program gives participants an excellent foundation for employment in agricultural, industrial and over-the-road truck mechanics. Students will learn about engines, power trains, hydraulics, chassis, welding and troubleshooting. Study includes use of the latest tools in shop practices, gaining real-world job experience.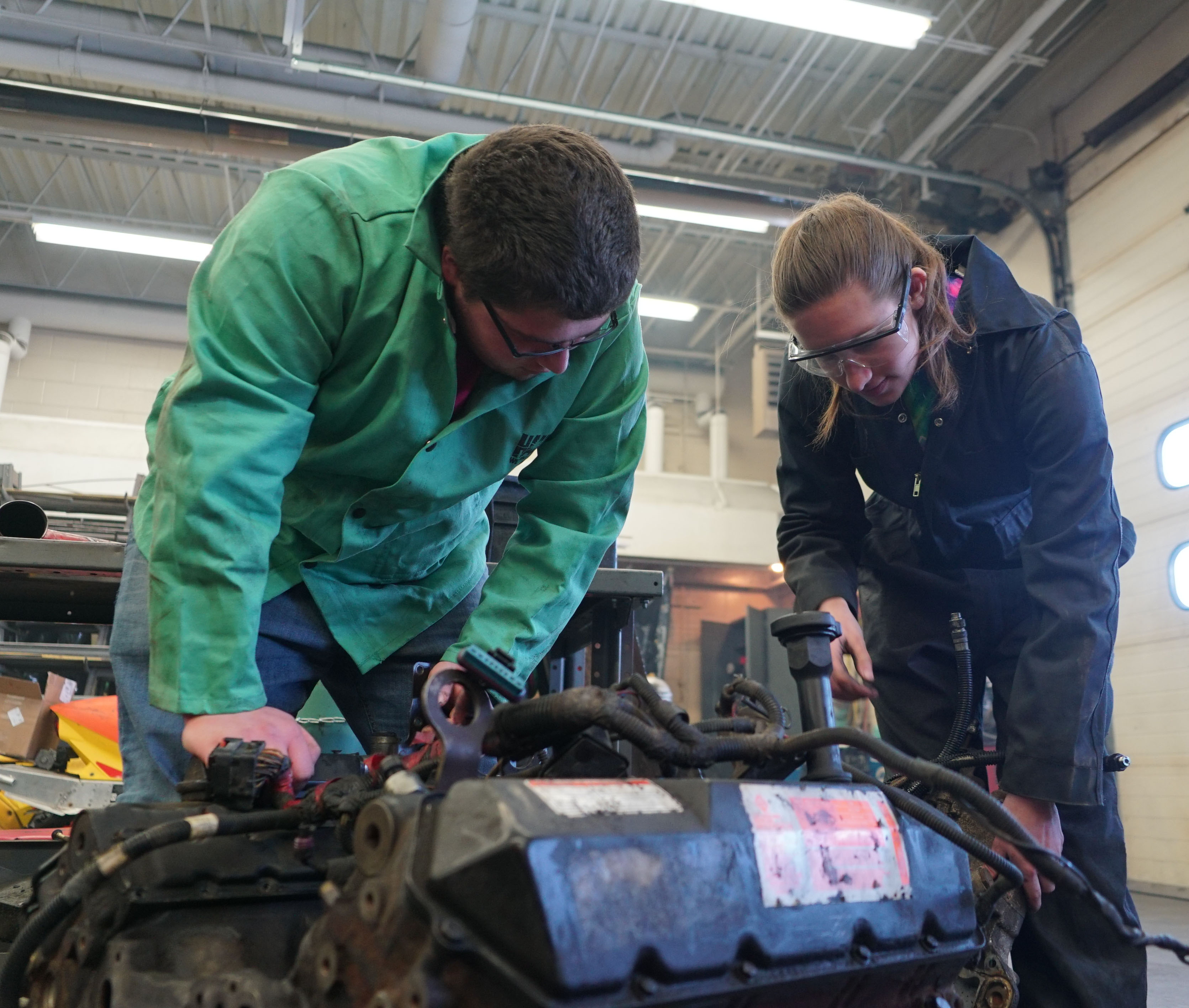 This is a two year program for high school juniors and seniors. Participants will have the opportunity to earn up to four credits per year in CTE or a combination of CTE and integrated academic credit for career and financial management, math and science.
This course is also open to adult students, however high school students are given first priority for enrollment.
Sample units of study include gas/diesel engines, power train, hydraulics, welding, preventative maintenance, performance testing and service department operations.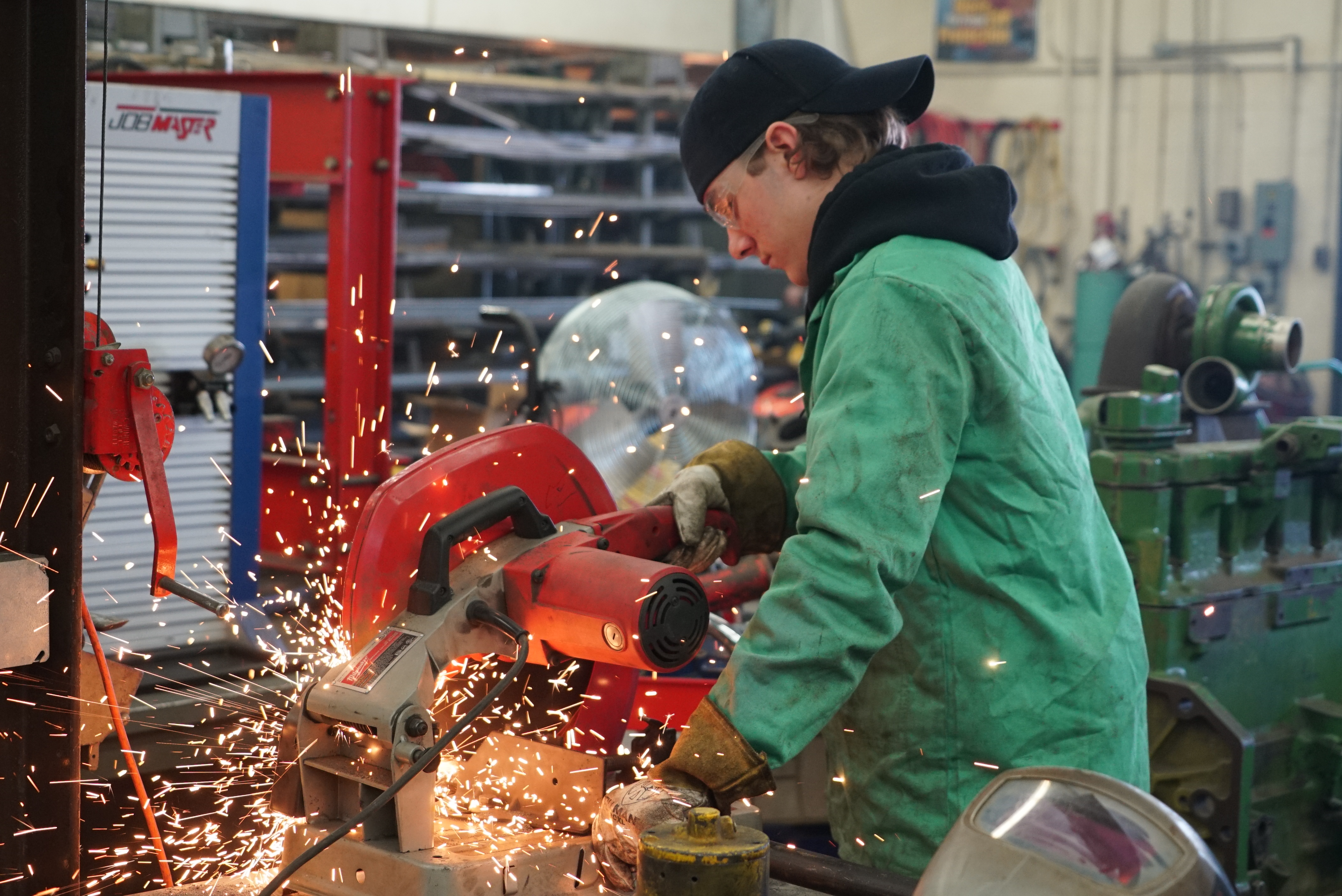 Career opportunities include agricultural machinery technician, industrial machinery technician, over-the-road truck technician, logging industry technician, welder, business owner, small engine technician and more.
We have articulation agreements with Alfred State College, Lincoln Technical Institute, SUNY Canton, SUNY Cobleskill, SUNY Morrisville, Universal Technical Institute and the University of Northwestern Ohio.
Click here to view the program brochure.
Instructor:

George Meyer gmeyer@boces.com