Middle school students in Jefferson County were presented with another fun opportunity this summer as Jefferson-Lewis BOCES hosted its fourth annual M.A.S.T. (Manufacturing Academy of Science and Technology) Summer Camp in Watertown. This year also saw the return of the New York State Zoo at Thompson Park as a camp partner.
The camp took place July 8-19 and was open to kids ages 11-14. Over the course of two weeks, students were presented with a weekly problem to solve involving the zoo's exhibits.
The first week, campers were asked to brainstorm ways to prevent flooding at the butterfly exhibit. After visiting the zoo, students spent several days researching different scenarios that could be implemented. This included the building of a prototype with the help of a 3D printer, the pros and cons of the scenario, and the projected cost.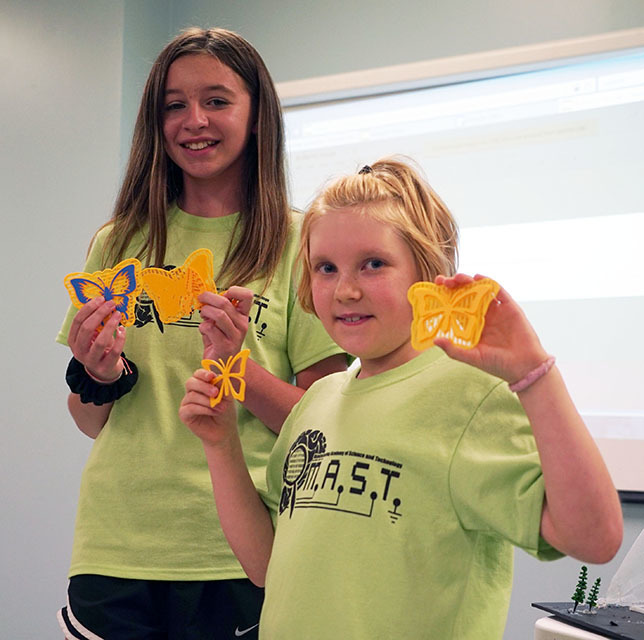 Campers show off butterfly models from 3D printer

During the camp's second week, participants were tasked with finding ways to improve and enrich various exhibits of the zoo, specifically for the bears and mountain lion. The student groups made several recommendations, including adding hammocks, tire swings, and other designs that would engage the animals, making them more engaging for zoo visitors.
For many of the participants, this marked their return to the BOCES summer camp. Included in that group was Kyle Goss, a seventh grader from General Brown, who attended for the second consecutive year. "I like that we get to work with 3D printers, especially in producing the models. It was fun and I would like to come back next year."
Attending for the first time was William Welder, a sixth grader from Alexandria Central School. "It looked like a fun camp to attend and I really wanted to help out at the zoo."
We want to thank the New York State Zoo at Thompson Park for their generosity and assistance in this year's camp. Plans are in place to hold another M.A.S.T camp next year. More information will be made available at www.boces.com during spring 2020.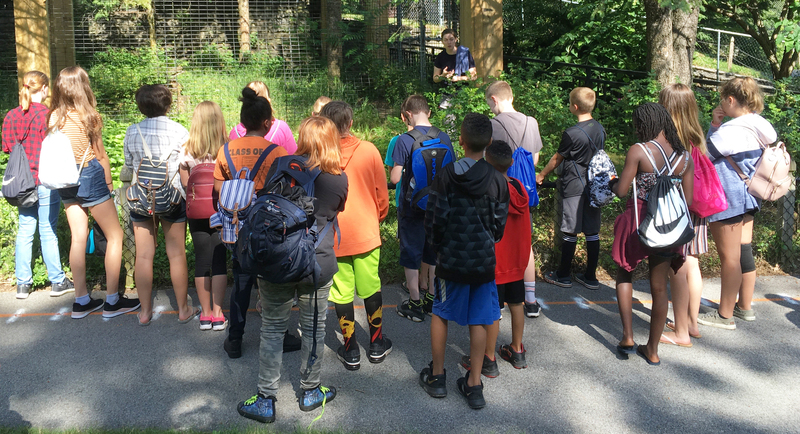 Campers learn more about exhibits during zoo tour