A recent graduate of the Visual Communication program from Watertown is having her talents in the graphic arts showcased by way of an arts magazine at her college.
Kira Kolb graduated the Bohlen Technical Center program in 2016. She is currently studying graphic design at Mercyhurst University in Erie, PA. One of her individual studio classes this semester was tasked with creating a design for the Lumen, an arts magazine that prints creative writing submissions by students.
"Our professor chose myself and three other students to work on this project. We pitched our ideas to the English Department and ultimately, the students and the professor made the decision to go forth with my idea," says Kira.
Kira and her classmates were provided with the poems that were to be published. She had to create templates for her fellow students in the studio class so they could create their portions of the publication, which totaled 135 pages. That meant Kira had to lead a team effort to get the designs ready in time for publication.
"The design is related to the Memphis and Russian Constructivism art movements. The circles with the pattern are Memphis related and the red triangle was a big stand out of the Constructivism movement."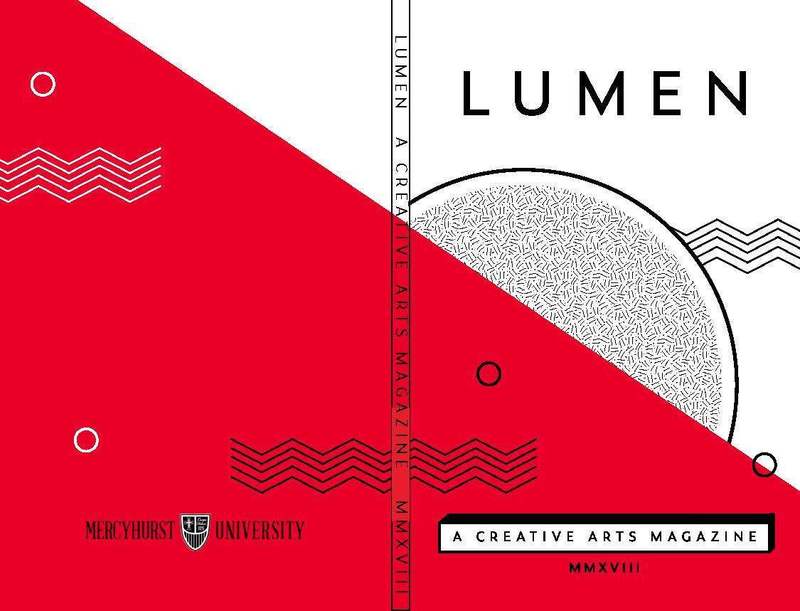 Kira began attending the Visual Communications program while in high school, citing an interest in photography. She was referred to BOCES by one of her teachers, who stated that Kira could go far in the graphics design industry.
"The VisCom program laid down the basics of graphics design and introduced me to all of the Adobe programs. If I didn't have that additional two years of learning while in high school, I would have been behind in my first year of college."
Kira is also an avid supporter of BOCES, urging high school students to consider taking a Career & Technical Education program if they find one that interests them.
"I think all the classes offered at BOCES are very respectable. If anyone is considering a job in any of the offered programs, then they should attend. It is something you can put on a resume and it offers real world experience. I am extremely grateful for getting the chance to attend BOCES."
To view the Lumen in full, click here