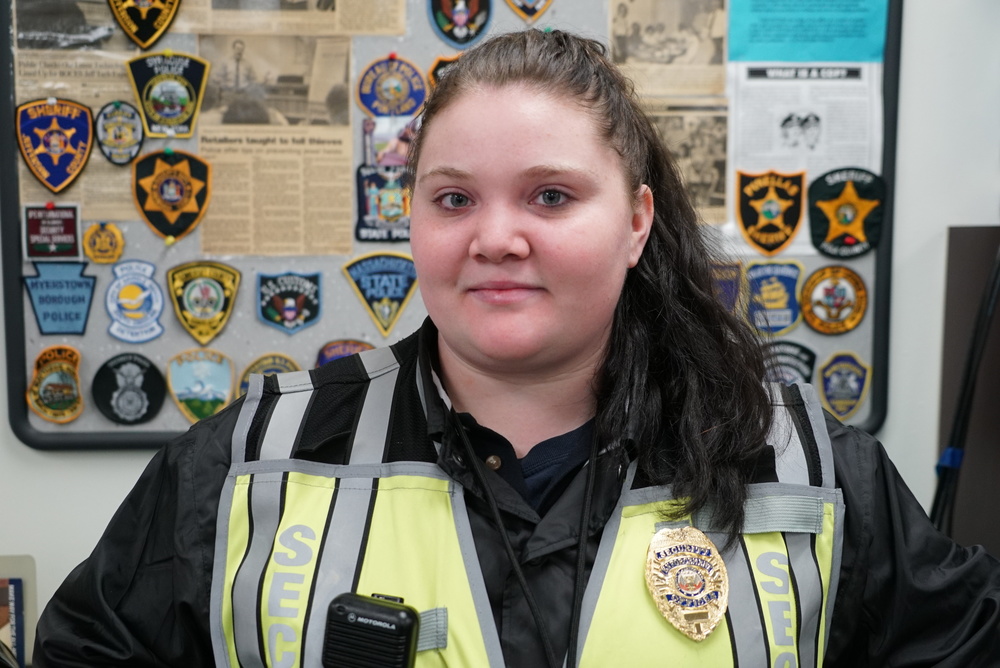 Criminal Justice Student Saves Family From Fire
Nathan Lehman
Tuesday, February 12, 2019
Tori Brunet enrolled in the Criminal Justice program at the Bohlen Technical Center to help achieve her career goals of entering law enforcement. The skills that she learned at BOCES would play a big role in saving her family's life when their Dexter home was struck by fire last month.
Tori was the first to discover the fire in the early morning hours of January 22, 2019. The senior from General Brown quickly alerted her family to the situation and then focused on getting them out of the burning building. She woke up her sleeping mother and directed her to call 911. She then turned her attention to her siblings.
"I have two younger brothers, one of whom has medical issues," says Tori. "Once he realized the house was on fire, I had to keep him calm using my training from BOCES. I also used that same training to keep myself calm and focus on what I needed to do."
With her brothers out of the burning home, Tori turned her attention to her grandmother, who also lived in the building in a separate apartment. She helped her escape and was able to assist responding EMT's in providing oxygen to her grandmother.
The fire proved to be devastating as the home was classified as a total loss. Tori assisted in getting several family pets out of the home, but a cat did perish. The family lost all their belongings and are currently staying at a hotel with assistance from the American Red Cross. Other family members and the community are also helping them recover.
Despite losing her home, Tori continues to go to school and attend her classes. Following her high school graduation, she plans on attending SUNY Canton and earn a BA in Criminal Investigation.
"This whole ordeal has pushed me to want to continue to help people."