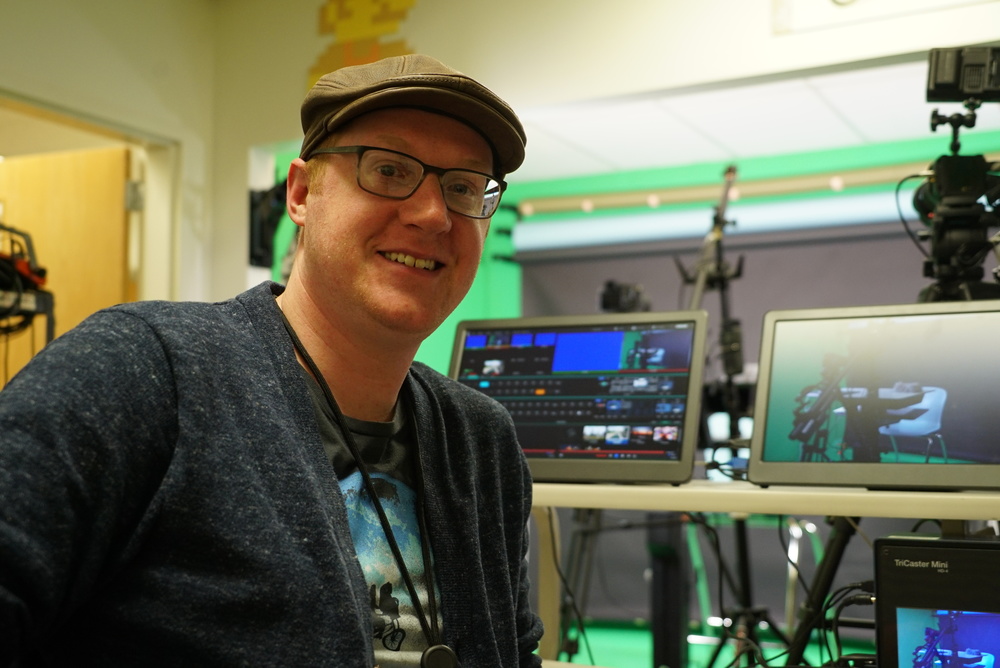 Visual Comm. Alumn Returns to BOCES
Nathan Lehman
Friday, January 04, 2019
An alumnus of the Visual Communications program at Jefferson-Lewis BOCES has found himself back where he began. Kane Grant, Producer/Content Manager of WPBS-DT, will be spending the next few months at the Watertown campus working as a videographer through a contract agreement between the two organizations.
Kane attended Indian River Central School, graduating in 2007 with a Regents diploma and technical endorsement through the Vis. Comm program.
"I really wanted to get more engaged in Graphic Design and I had no idea how to go about getting into that field of study," says Kane. "The Visual Communications program at BOCES was suggested to me. After looking into it, I decided it was worth pursuing."
Following his graduation from high school, Kane went on to continue his studies at Mohawk Valley Community college, one of the colleges that has an articulation agreement with the Visual Communications program. He says his teacher his senior year, Chuck Constantino, urged him and his fellow students to pursue secondary education.
"When I started college, I learned just how far ahead of the curve I was compared to other students," remembers Kane. "I had colleagues come to me and ask me how to do composite sketching, something that I learned at BOCES. I had a good basis in programs like Photoshop and Illustrator, which allowed me more time to work on my college assignments."
"The Visual Communications program is great in that you learn so much about different projects. I fell in love with motion graphics, which led me down the path to video editing and production."
Graduating with an Associate's Degree in Graphics Design from MVCC, Kane earned a Bachelor's Degree at SUNY Oswego in Cinema & Screen Studies. His post-college career took him to WWNY-TV as an Assistant Producer for their morning news show, and eventually to his current position at WPBS.
While here at BOCES, Kane looks forward to using his skills in the video production and graphic design field to assist the organization in promoting its programs and services, as well as assisting current BOCES students with their video projects.
"When I was offered the chance to work with BOCES, I jumped on it. In a way, I've come full circle and this gives me the opportunity to help pay back the organization for all the opportunities they gave me. I really want to help students in this field."