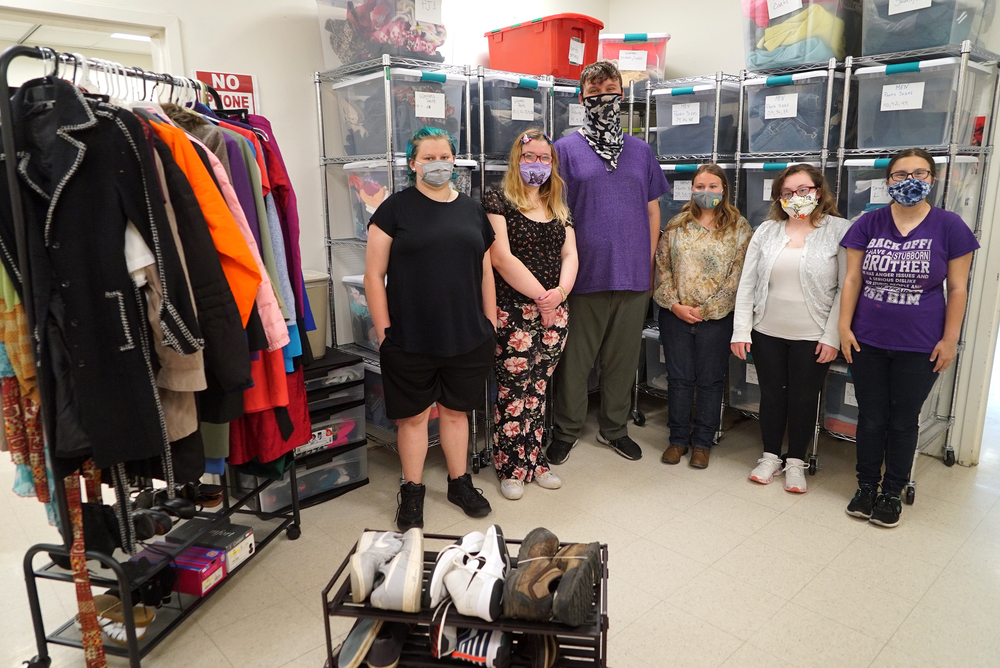 Hospitality Services Students Manage Clothing Depot
Nathan Lehman
Monday, June 07, 2021
Students in the Hospitality Services program at the Bohlen Technical Center have spent some of the current school year working on a new project that has proven to be very successful: The Hospitality Services Clothing Closet that offers free and donated items.
The project provided the opportunity for students to further hone their skills, especially in the areas of folding and organization. BOCES staff has been gracious enough to donate gently used clothing, coats, and shoes. The donations are then placed in the store where they are available to any student or staff member who may find themselves suddenly in need of additional clothing.
Course instructor Ms. Margaret Coe says the closet has come in handy for CTE students in the tech center, especially in cases of students who may have torn or spilled something on their clothing and are in need of an emergency change. Those who take items from the closet are able to do so free of charge.
The donated items were washed by students in the neighboring Transitions program and then organized and labeled by the Hospitality students.
"I think it was really cool how we were able to help people get the clothing they don't have," says Madison LaLonde, a Hospitality student from Thousand Islands Central School.
"I really enjoyed getting the clothing organized and labeled," says Gavin Barnett, a Hospitality student from Sackets Harbor Central School.
Plans are in place for the program to continue the next school year and beyond.