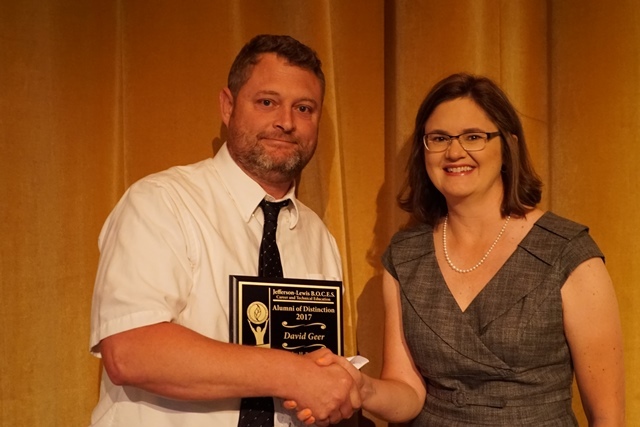 Nominations Sought For 2018 Alumni of Distinction Award
Nathan Lehman
Wednesday, March 28, 2018
Jefferson-Lewis BOCES is currently accepting nominations for its annual Alumni of Distinction Award. The award is handed out each year to two recipients; a graduate of the Charles H. Bohlen, Jr. Technical Center in Watertown and a graduate of the Howard G. Sackett Technical Center in Glenfield.
In order to qualify, a candidate must have attended Career and Technical Education classes at Jefferson-Lewis BOCES. They must also have experienced career success, have been a positive role model, have contributed to community and society, and have gone above and beyond what is ordinary.
Winners of the award in 2017 were David Geer (Class of 1989, Indian River) and Scott Simmons (Class of 1997, Copenhagen). The 2016 winners were Robert Green (Class of 1977, Watertown) and Lisa Bain RN (Class of 1990, South Lewis). In 2015, Terry Groff (Class of 1980, Copenhagen), and Robert M. Olin, Jr. (Class of 1981, Watertown) were honored. In 2014, the winners were Jason Dunn (Class of 1991, Carthage) and Amy Baker (Class of 2000, Beaver River).
Applications can be found and filled out online here. The deadline to submit an application is Tuesday May 1, 2018.
The awards will be presented at our Awards Day ceremonies in June.