EDIT MAIN

Regional Special Education Technical Assistance Support Center

The New York State Education Department (NYSED) established the Regional Special Education Technical Assistance Support Centers (RSE-TASC) to serve as a coordinated statewide network. The Central RSE-TASC serves: Herkimer-Fulton-Hamilton-Ostego BOCES; Jefferson-Lewis-Hamilton-Herkimer-Oneida BOCES; Madison-Oneida BOCES; and Oneida-Herkimer-Madison BOCES.
Key Links/Resources
Blueprint for Improved Results for Students with Disabilities
NYSED Memos
*Least Restrictive Environment, November 2015
Professional Development Opportunities
Please reference our calendar below for upcoming trainings provided by our specialists. All event information, including how to register, is included in the event details. We look forward to working with you!
Please double check workshop location before registering, as we offer trainings at multiple sites.
RSE-TASC Coordinator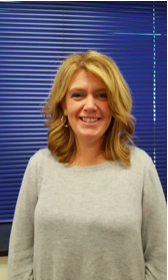 Kati Ferguson graduated from The George Washington University with a Masters in Transition Special Education concentrating in Vocational Evaluation. She has spent the last twenty years partnering with educators and persons with disabilities developing and enhancing programming to improve outcomes for all students. Currently, she is working with the Regional Special Education Technical Assistance Support Center as a Regional Coordinator assisting over 51 school districts in improving instructional and post-secondary outcomes for students. She has been a lead trainer and presenter for over 250 school district technical assistance initiatives in the central New York area.