EDIT MAIN

ppd resources
Want to learn more about one of our workshops or utilize a resource offered in one of our many programs and services? These helpful links will get you get started on the right path.
Workshops Calendar/My Learning Plan: View our calendar of upcoming workshops, trainings, and professional development for Administrators, Counselors, Teachers, and Support Personnel.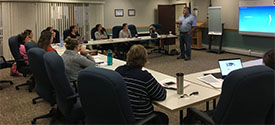 Programs and Professional Development Department Survey: Jefferson-Lewis BOCES is looking for feedback on the professional development activities we have provided as well as suggestions for future workshops. Thank you for your time and insight!
Newsletter: Sign up for our monthly newsletter to learn more about workshops and other programming.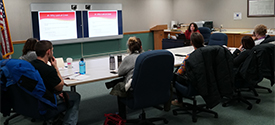 School Counselors Regulations and Information: Presentations and documents for area school counselors through Jefferson-Lewis BOCES can be found here.
School Library System Resources: Helpful links, important documents, and upcoming workshops for school librarians can be found here.
Regional Scoring: Information regarding NYS 3-8 Testing and Regents Exams, as well as CBT and JL BOCES Regional Scoring Services can be found here as a resource.
Connected Learning Resources: Taking part in one of our Connected Learning programs? Looking for our Connected Learning Week catalog? Links and other important resources can be found here.
RSE-TASC: The New York State Education Department (NYSED) established the Regional Special Education Technical Assistance Support Centers (RSE-TASC) to serve as a coordinated statewide network. Learn more about RSE-TASC and it's specialists as well as upcoming workshops.