EDIT MAIN

ppd programs and services
What are the newest trends in education? What new initiatives are being introduced to teaching? What are some of the new regulations being required by the State Department of Education? PPD provides a list of workshops, programs, and services that assist educators and administrators.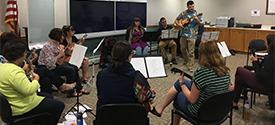 Professional Development/Workshops: The Programs and Professional Development Department provides professional development opportunities to administrators, counselors, teachers and support personnel within the region.
DASA and SAVE Workshop Schedule: Jefferson-Lewis BOCES is a NYSED approved provider of the six hour DASA (Dignity for All Students Act) trainings and SAVE (Safe Schools Against Violence in Education) trainings that are required for certification in New York State.
Substitute Teacher/TA training: Participants in this workshop will receive instruction on how to read a teacher's handbook, follow district policies and how to work with students with disabilities.
Odyssey of the Mind: Jefferson-Lewis BOCES oversees Region 8 (St. Lawrence County) and Region 9 (Jefferson and Lewis Counties) for the Odyssey of the Mind program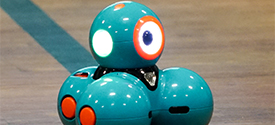 MakerSpaces: Gather, create, and learn. Those are the goals of the Makerspace movement. Teach classroom concepts by allowing students to use their hands to build a project and have fun in the process.
Arts in Education/Exploratory Enrichment: The Jefferson-Lewis BOCES Arts in Education CoSer 410 supports area schools in bringing the arts into the lives of their students.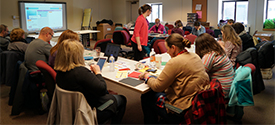 School Library System: The Jefferson-Lewis BOCES School Library System coordinates with our 18 component district librarians and assists them with a variety of services.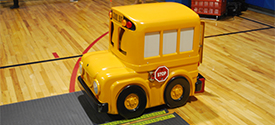 School Bus/Fire Safety: Jefferson-Lewis BOCES offers classroom demonstrations for younger students on the importance of school bus safety and fire prevention/safety.
Connected Learning: Jefferson-Lewis BOCES is pleased to offer many distance learning opportunities for students including online courses and virtual field trips.