EDIT MAIN

student resources
A variety of support services are available at our two technical centers to help students with their academic studies.
---
Guidance

The Career Services Office at each of our two tech centers provides students with information on post-secondary training, job opportunities, and the armed services. The office coordinates visits from admissions counselors from colleges and trade schools, as well as armed services recruiters. The Career Services Office also coordinates tours for adults and home school students.
---


Academic Support Teachers:
---


Consultant Resource Services
Consultant Teacher Services are available to students with disabilities. The services incorporate a variety of methods to address the unique instructional needs of the learner within each program. Using direct and indirect approaches, Consultant Teacher Services strengthen the connection between the technical program of study and the student thereby increasing the potential for success.
Bohlen Technical Center
Michele Alagana malagna@boces.com

Wendell Putnam wputnam@boces.com
Sackett Technical Center
Adrienne Dietrich adietrich@boces.com
---
Other Student Resources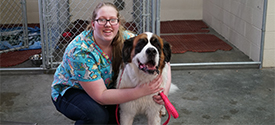 Request a CTE Transcript: Career and Technical Education transcripts may be ordered by mail, fax or in person
Student Employment Opportunities: Job listings and other opportunities for students