EDIT MAIN

Microsoft Office Courses

Microsoft Office is one of the most popular computer programs in the world. Millions use it for work and home. We provide both introduction and advanced courses to Word, Access. Excel, and PowerPoint.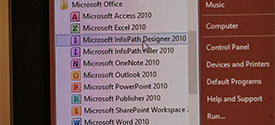 Microsoft Office-All In One: Do you have limited time and need to learn the three major applications that Microsoft offers? Come to this course.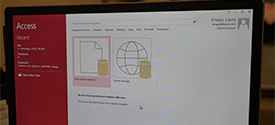 Access-Introduction: Learn how to create a database using design and datasheet views, query a database using the select query window and maintain a database using the design and update features.
Excel-Introduction: Learn how to create a worksheet, embed charts, work with formulas, functions, formats, web queries, and what-if analyses.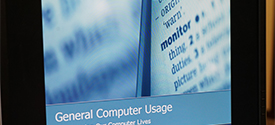 PowerPoint-Introduction: Microsoft PowerPoint is a feature-rich, easy-to-use program that enables you to create presentation slides that combine text, clip art, drawings, tables, charts and graphs.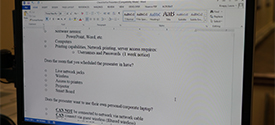 Word-Introduction: This is a full-featured word processing program that enables users to create professional-quality documents, such as letters, brochures, newsletters, and web pages.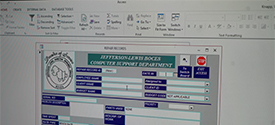 Access-Advanced: Learn how to create reports, forms, combo boxes, and to enhance forms with OLE fields, hyperlinks, and sub forms
Excel-Advanced: Learn financial functions, data tables, amortization schedules, and hyperlinks. Create, sort and query a worksheet database
PowerPoint-Advanced: This course will be tailored to meet the individuals in the class. Bring your ideas and the instructor will assist you in fine-tuning your final PowerPoint presentation.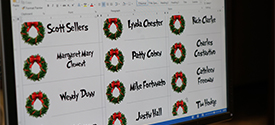 Word-Advanced: Learn to customize the ribbon to create a working environment that is tailored to your needs. Become familiar with Themes, WordArt, SmartArt, and Charts.