EDIT MAIN
Information Technology
This career cluster focuses on the designing, implementation and management of hardware, software, multimedia, and systems integration services.
Those who enter this career field must have knowledge of technology and be comfortable around computers and computer programing. These are jobs that are often times available anywhere geographically and are in high demand. Most IT jobs are virtual in their nature, meaning you can work from anywhere, including home. Communication, time management and problem solving skills are also required to be successful in this field.
Possible careers include web administration, video game designer, computer network support specialist, information security analyst, computer programmer and web developer.
The following CTE programs under this cluster are offered at Jefferson-Lewis BOCES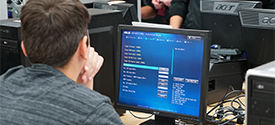 Electronic & Computer Technology is a part of nearly everything that touches our lives. From airplane control towers and medical imaging machines to the grocery store checkout, to cell phones, game consoles and everything in between. There is a need for trained professionals to design, maintain and repair those computer systems and electronic devices. Students will enter a high-tech, hands-on world where they will learn about electronic components, circuits, computer-aided design, computer and network systems and robotics.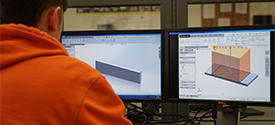 From residential to commercial design with only your imagination as your limit. Architecture, Engineering & 3D Design includes instruction in three-dimensional modeling of structures, statues, parks, skateboards, radios, trucks, bridges, solar farms, signs, city blocks and more. You'll develop the concept and go through design phases before construction begins.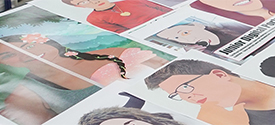 Advertising, product packaging, videos, websites and interactive games––they're all around us and they were all designed to capture attention and interest. Learn to be a part of the creative processes that bring this visual world to life. Students will be using cutting-edge technology and software packages to prepare for further study and/or gain an entry-level position in one of the already established or emerging communications arts career areas. Visual Communications
Similar Clusters
Learn more about Information Technology at GPS for Success: