EDIT MAIN
Human Services
This career cluster focuses on family and human needs in the community, including counseling and mental health services, social services, family services, personal care and consumer services.
Careers in this field involve helping others and the willingness to assist to improve the human condition. Excellent communication skills, the ability to problem solve, the willingness to listen to others, and empathy are all a must for those who choose this career path. Careers in this cluster can be challenging, yet rewarding at the same time.
Possible careers in this field include mental health and substance abuse support workers, counselors, childcare workers, nannies, community health workers, social workers, barbers, skincare specialists and spa managers.
The following CTE programs under this cluster are offered at Jefferson-Lewis BOCES: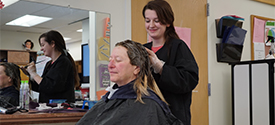 Artistic ability, communication skills, stamina and dedication to helping clients look and feel their best…sound like you? If so, BOCES' two-year Cosmetology program may be just what you're looking for to help put you on the road to success in this demanding career area.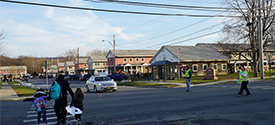 Careers in the criminal justice field are both rewarding and demanding. BOCES' Criminal Justice program allows you to explore your options in this field in rigorous hands-on and classroom-based learning activities. The two-year program features use of some of the most current technology found in the profession, including crime scene investigation and suspect identification tools.
The first five years of life are critical stages in a child's growth. You can acquire the knowledge needed to work effectively with children in a wide variety of settings through your experiences in BOCES' two-year Early Childhood Education program. You'll have the opportunity to explore many different early childhood education career options through internships, guest speakers, research, professional readings, field trips and cooperative activities, as well as on-campus interactions with young children.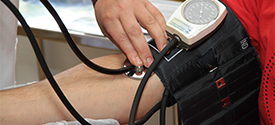 Have strong academic skills and an interest in the medical field? The New Vision Health program provides an integrated approach to learning by linking academics and all aspects of the healthcare industry. Motivated college-bound students explore numerous health careers by participating in weekly rotations throughout a hospital. Located at one of our regional hospitals, students become immersed in the activities and work life of a health care professional. You'll be working in every aspect of the health care industry––learning about everything from emergency room protocol to hospital administration. Are you up for the challenge?
Similar Clusters:
Learn more about Human Services at GPS for Success: