EDIT MAIN

Hospitality & Tourism
This career cluster focuses on operations of restaurants and other food services as well as lodgings, attractions, recreation, and travel related services.
Careers in this field are service oriented. Skills required include the ability to work alongside others as part of a team, have problem solving and critical thinking skills, and the ability to communicate with customers in a polite and courteous manner. These are careers for those who enjoy interacting with people.
Possible careers in this field include lodging managers, concierges, housekeeping, desk clerks, chefs, bakers, food preparation, food service managers and dishwashers. This field includes multiple areas for promotion and increasing one's salary over time.
The following CTE programs under this cluster are offered at Jefferson-Lewis BOCES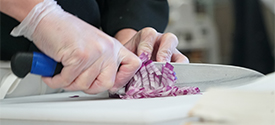 From prep cook to executive chef or restaurant owner, the culinary industry offers a world of career possibilities. Students are prepared for entry-level employment or to move on to college. The classroom experience will include kitchen production that reinforces classroom-based lectures. Culinary Arts/Cooking
Show off skills in the kitchen and prepare sweet treats. Students will learn how to make and artfully prepare a variety of breads, cookies, pastries, and pies. Get a glimpse of life inside a commercial bakery. Culinary Arts/Baking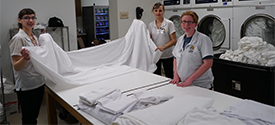 Students will develop customer service and basic computer skills that can be used in a variety of service industries, such as restaurants, hospitals, hotels or retail settings. Study will also focus on workplace skills related to housekeeping, food preparation and service, front desk intake in hospitals or hotels, table bussing and dishwashing. Introduction to Trades: Hospitality Services
Similar clusters
Learn more about Hospitality and Tourism at GPS for Success: