EDIT MAIN

Health Science
This career cluster focuses on the planning, management, and implementation of care and related services within the health field.
Health Science is one of the fastest growing career fields in the country. There are many health related fields and specialties for individuals to choose from in a variety of settings, whether in a hospital, clinic, medical office, or laboratory. Skills required in this field include knowledge of science, knowledge of new and emerging technologies, the ability to communicate and adapt to emergency situations as they arise.
Possible careers in this field include biotechnology research and development, laboratory technician, radiologic technicians, pharmacy aides, medical health and service managers, orderlies, clinical nurses, nursing assistants, physical therapists, medical records and health services technicians.
The following CTE programs under this cluster are offered at Jefferson-Lewis BOCES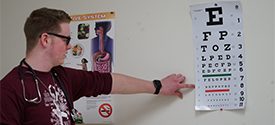 Students will be trained in the management and treatment of ailments required for employment in ambulatory settings, such as physicians' offices, clinics, group practices and hospitals. The course will focus on a wide spectrum of subjects like deciphering EKGs and X-rays, administering first aid, sterilizing and caring for surgical instruments and performing administrative office tasks like coding and billing. Medical Assisting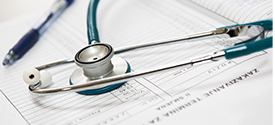 There are endless options in seeking a career in the medical field. Students will have the opportunity to explore many different health and Medical Careers as you shadow professionals through a series of rotations in a health care facility. It's the perfect way to build confidence and help start on the journey to further educational experiences in health care.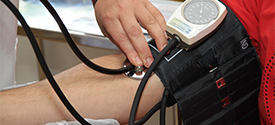 Have strong academic skills and an interest in the medical field? This program provides an integrated approach to learning by linking academics and all aspects of the healthcare industry. Motivated college-bound students explore numerous health careers by participating in weekly rotations throughout a hospital. New Vision Health
Helping people get well and stay healthy—it makes for a satisfying career! Students are well on their way to working as a supportive caregiver in a health care setting or pursuing further education in nursing or other health-related disciplines. Participants will gain substantial experience in giving bedside care to patients in local health care facilities while also learning theory in a relaxed classroom environment. Nursing Assistant
Similar Clusters
Learn more about Health Science at GPS for Success: