EDIT MAIN

Guidance
INTERNSHIPS AND WORK STUDY
Qualified students may participate in our internship and work study programs. The internship program gives students the opportunity to work with employers in their chosen field. The student reports to the work site for up to eight weeks in lieu of attending class at the technical center. The student receives credit for class work; however they are not paid while participating in the internship program.
The work study program also provides qualified students the opportunity to work in their chosen field while earning class credit. Students participating in work study also receive pay for their time from the employer.
Employers who are interested in participating in our internship or work study programs should contact Mrs. Pamela Thomas for the Bohlen Technical Center or Randy Fulkerson for the Howard G. Sackett Technical Center.
---
OTHER RESOURCES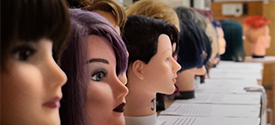 Cosmetology Licensing Procedures: Students that have completed the Cosmetology program can apply for their state license online.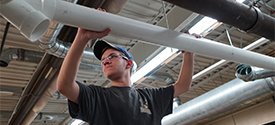 Job Application Tips: Learn how to write a cover letter and resume

What is Technical Endorsement: Learn more on how a Technical Endorsement applies to graduation from a CTE program and how to earn such an endorsement through our courses.
Scholarship Opportunities: Learn more on what scholarship opportunities are available to students.