EDIT MAIN

Business & Industry Courses
Looking to learn a trade for a new career or earn licensing and certification needed for your current career? A variety of courses are offered in specialized fields.
The Adult and Continuing Education Program is also the home of the Center for Business and Industry, the leading provider of workforce development training in the North Country. The goal is to provide customized educational training programs for local business and industry.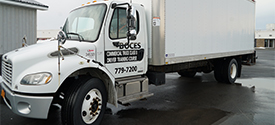 CDL Class B: Receive intensive theory and road practice in state of the art equipment in preparation for your New York State CDL Class B license test.
Carpet Installation: Today's installer is responsible for measuring and prepping rooms for the installation of carpet. They are completed in offices, homes and buildings. Learn how to get in this very lucrative trade.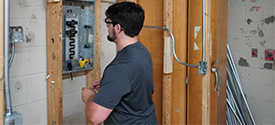 Electrical Wiring: The electrical trade pervades the industries of construction, maintenance, sales, telecommunications, and other emerging digital technologies. The demand for quality electricians is constantly increasing.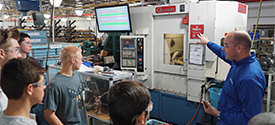 Machinist: Manufacturing is a growing and high tech industry. Learn the components needed to earn an entry-level position as a manufacturer.
Welding: Welding is the critical technique that joins materials in all manufacturing industries. This course provides the student with the skills, training and technical understanding necessary for entry-level positions in this field.