EDIT MAIN

Architecture & Construction
This career cluster focuses on designing, planning, building, managing and maintenance of structures and utilities.
Careers in this field will involve working in varying conditions, both indoors and out. Those who enter this career field will be involved in working with others as part of a team, have the ability to problem solve and process an eye for detail. Early planning stages of a project will involve the use of computers and the ability to communicate with clients and project managers. Those who work on the construction of the project will need knowledge on how to run equipment, deal with challenges as they arise, and work with other crafts and trades involved.
Possible careers in this field include carpenters, electricians, plumbers, welders, roofers, stonemasons, architects, civil engineers, mapping technicians, surveyors, heating & air conditioner installation and repair.
The following CTE programs under this cluster are offered at Jefferson-Lewis BOCES: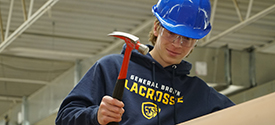 Become a builder of the future as you enter the Carpentry Program*. You'll develop your skills through a combination of hands-on activities and technical training using the most up-to-date equipment and materials.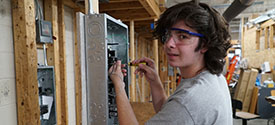 Experienced electricians are in serious demand. Here's your opportunity to learn about the field in the hands-on, cutting edge Electrical Wiring Technology program.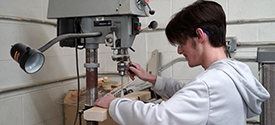 Students will be introduced to the basics of construction through hands-on project based learning in Introduction to Trades: Building Projects*. This course affords students the opportunity to experience a multitude of trade areas.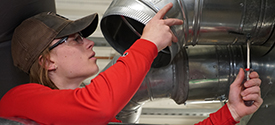 Cool careers and hot jobs are on tap for students in the BOCES' Plumbing, Heating, Ventilation and Air Conditioning (HVAC) program.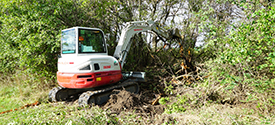 Training in heavy equipment operation opens the door for many varied career options. Students will cross-train on many different pieces of equipment and get practical, hands-on experience on our 100-acre training site.
*Please note that in Lewis County, both Carpentry and Building Projects will be taught concurrently by both Carpentry instructor and Special Education teacher.
Similar Clusters
Learn more about Architecture & Construction at GPS for Success: