EDIT MAIN

(Bohlen Tech. Center Only)
This program combines hands-on training, classroom instruction, internships and real world work experiences. Students will have the opportunity to aquire the experience needed to enter the workforce as an apprentice or move on to further technical education.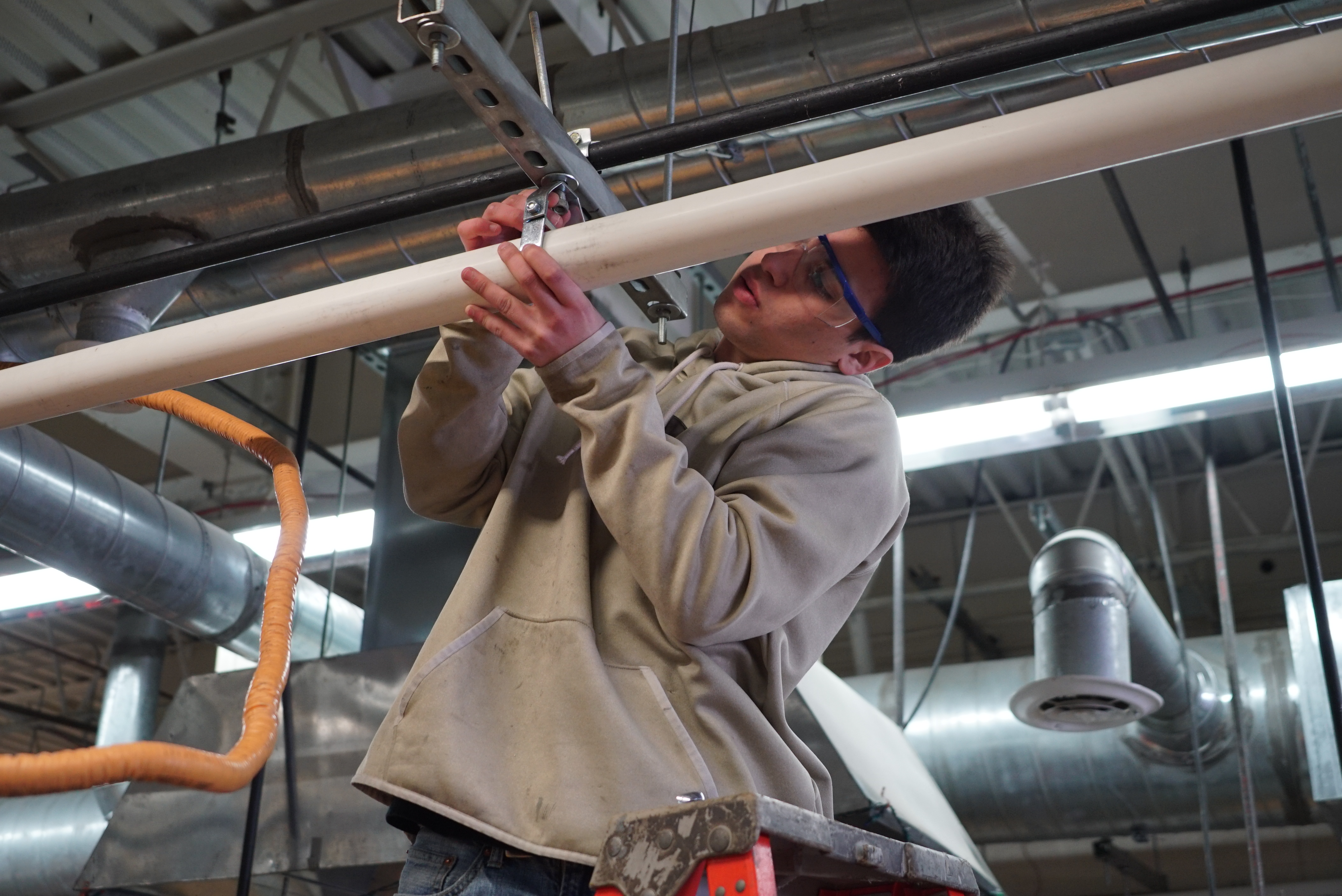 This is a two year program for high school juniors and seniors. Students will have the opportunity to earn up to four credits per year in CTE or a combination of CTE and integrated academic credit for career and financial management and math.
This course is also open to adult students, however high school students are given first priority for enrollment.
Sample units of study include safety, tools, blueprint reading, pipefitting and piping practices, soldering and brazing, sheet metal and duct fabrication, design and installation of heating and cooling systems, gas and oil furnaces and burners, boilers and radiant in-floor heating systems, basic electricity, refrigeration systems, air conditioning systems, motors and motor controls, electromagnetic controls, plumbing tools, drainage and venting, water distribution systems and commercial plumbing.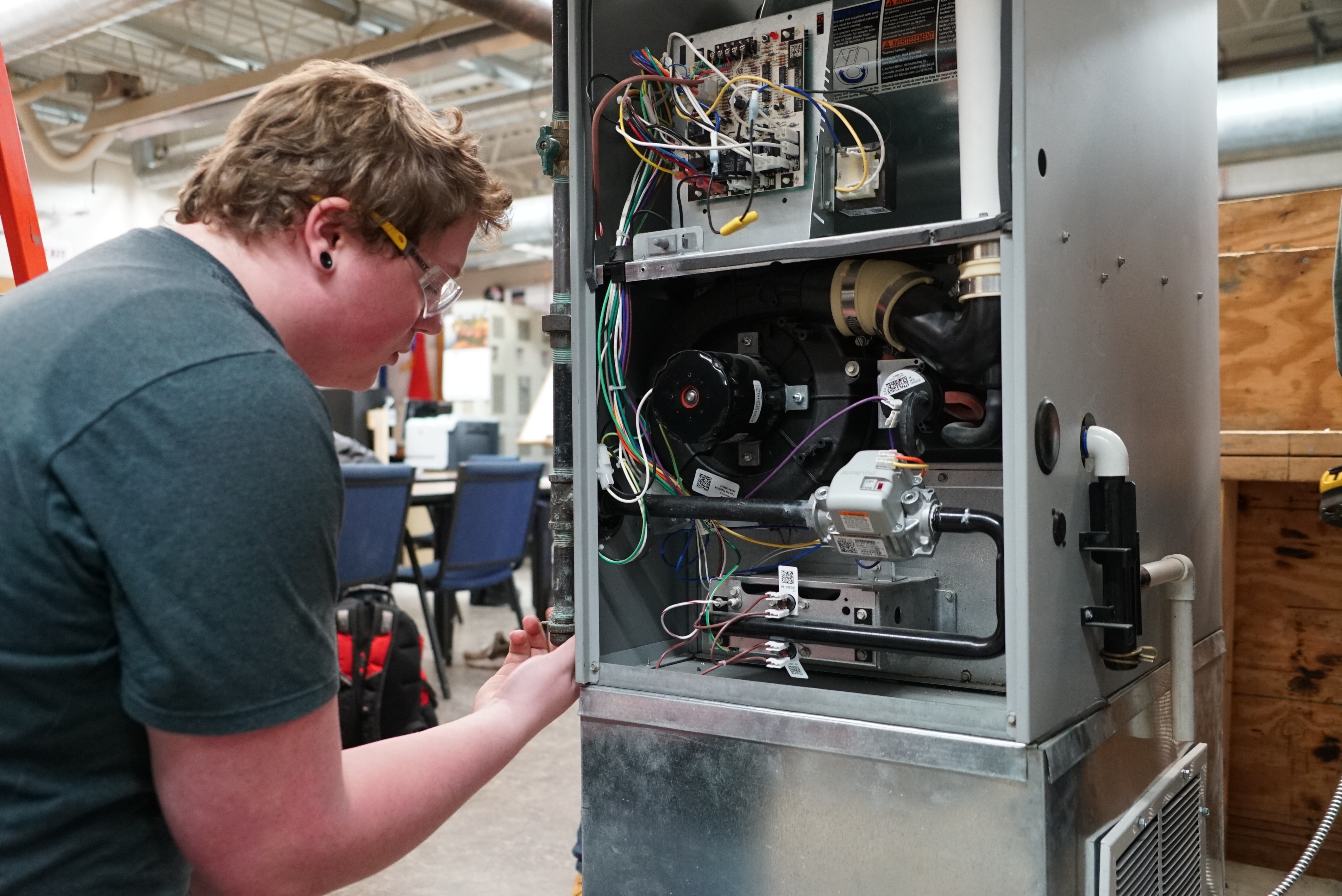 Career opportunities include plumber, pipe fitter, service technician, appliance repair, HVAC installer, contractor, estimator, mechanical engineer.
We have articulation agreements with Lincoln Technical Institute, University of Northwestern Ohio, Alfred State College, SUNY Delhi and Mohawk Valley Community College. In addition, New York State recognizes 1,000 apprenticeship hours for this program. Students also eligible to earn industry certifications for EPA 608 (Environmental Protection Agency Clean Air Act Refrigeration Handling), a 10-hour safety card issued by Occupational Safety and Health Administration (OSHA) and National Center for Construction Education and Research (NCCER).
Click here to download the program brochure.
Instructor:
Mike Fortunato mfortuna@boces.com