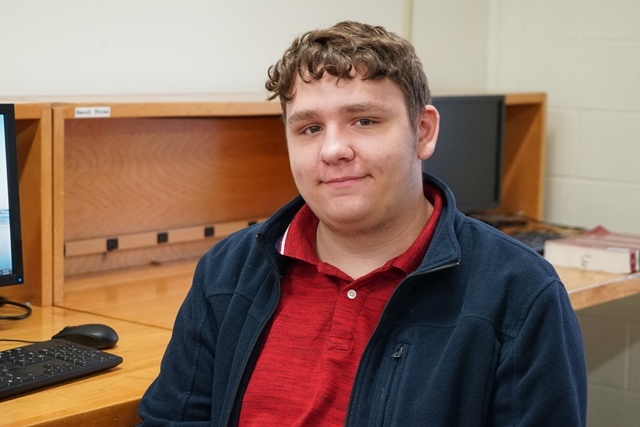 Computer Tech. Student to Attend RIT
Nathan Lehman
Tuesday, May 01, 2018
A student in the Electronic and Computer Technology program at the Charles H. Bohlen, Jr. Technical Center will soon be continuing his studies at the Rochester Institute of Technology.
Matthew Abbott, a senior at Carthage High School, says he is excited to attend college this fall and feels Jefferson-Lewis BOCES played a huge role in his ability to get accepted at the prestigious school.
"By taking the class, I think it showed RIT that I had knowledge of computers and that the college could help me build upon that knowledge."
Matthew says he always had an interest in computers and technology and learning more on how they worked. That's what sparked his desire to enroll in the Electronic and Computer Technology Program at Jefferson-Lewis BOCES beginning in his junior year. The interest in computers and technology apparently runs in the family as Matthew says he has an uncle who works at Microsoft.
"I was really impressed with RIT when I visited the school," says Matthew. "It seemed like a nice school and both my parents and my instructor encouraged me to apply."
Matthew says those interested in taking the BOCES program and working with computers should be prepared to learn and work.
"You really get hands on computer knowledge. I was taught by one of the best teachers, but as I learned quickly, it's not easy. You do have to work and study hard to achieve success."
Matthew's career goals include working in computer science and/or game design, which he says is one of his passions.
Instructor Audrey O'Shea calls Matthew a focused student and a hard worker. "He's a model citizen and helps people when they need it. He's always polite and will be very good in the I.T. field. Matthew has a very bright future and will be able to achieve whatever goal he sets for himself."

For more information on the Career and Technical Education programs offered to high school students and adults, click here.