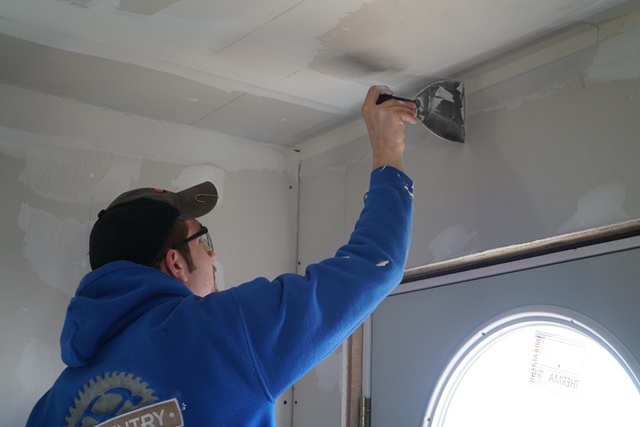 BOCES Duplex Project Nears Completion, Seeks Project for Next School Year
Nathan Lehman
Wednesday, April 18, 2018
The Carpentry program at the Charles H. Bohlen, Jr. Technical Center is winding down its latest project and is now looking for its next big project for the coming school year.
Work on the two family duplex is nearing completion. This has been one of the more unique projects for the program due to its size, as it is slightly bigger than past modular homes built by the program, but the experience has been a positive one for the students involved.
The owner of the duplex is James Davis. The retired Ft. Drum soldier plans on using the building as rental property in Black River. He credits the Carpentry students for their hard work and is pleased with how the project is coming along.
"I was looking to put a modular on the property and someone I know mentioned BOCES and how they might be able to build one for me," he says, adding that it proved to be a cost-effective way to get a quality product. "Labor is one of the biggest costs for a project on this scale."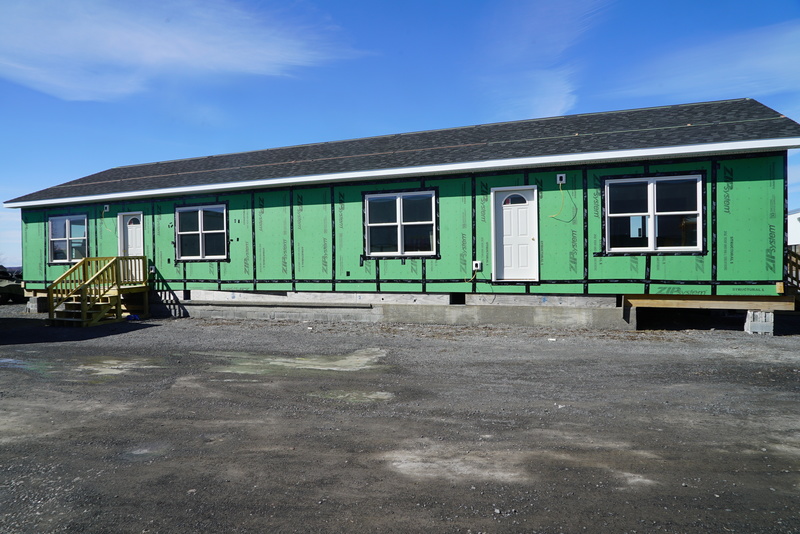 The buyer of the building only has to pay for material costs and other expenses. Typically, it is around the $40,000 range. There are no labor costs involved as BOCES students use the opportunity to learn valuable skills. Students in the Electrical Wiring and Heating, Ventilation, and Air Conditioning programs all contribute to the house construction as well as Carpentry students.
"It was a good experience coming here and learning about how a house is built," says Jacob Thompson, a senior from Thousand Islands.
"The skills we learned I can use to get a job. I didn't know much about building when I first started, so everything is new," says Seth Bone, a senior from Carthage. "It's something I would like to continue doing. I enjoy it."
Both Seth and Jacob say they plan on attending Jefferson Community College following their graduation in June.
Davis says those who are interested in having a modular home built should look into the BOCES Carpentry program.
"It's been a good experience. There is no downside at all. You get a building that is up to code with the cost cut in half. BOCES was really easy to work with."
Those who are interested in having the BOCES construction programs build a modular home should contact the Career and Technical Education Department at (315) 779-7200.

The duplex in its early stages

Carpentry students installing roof on duplex